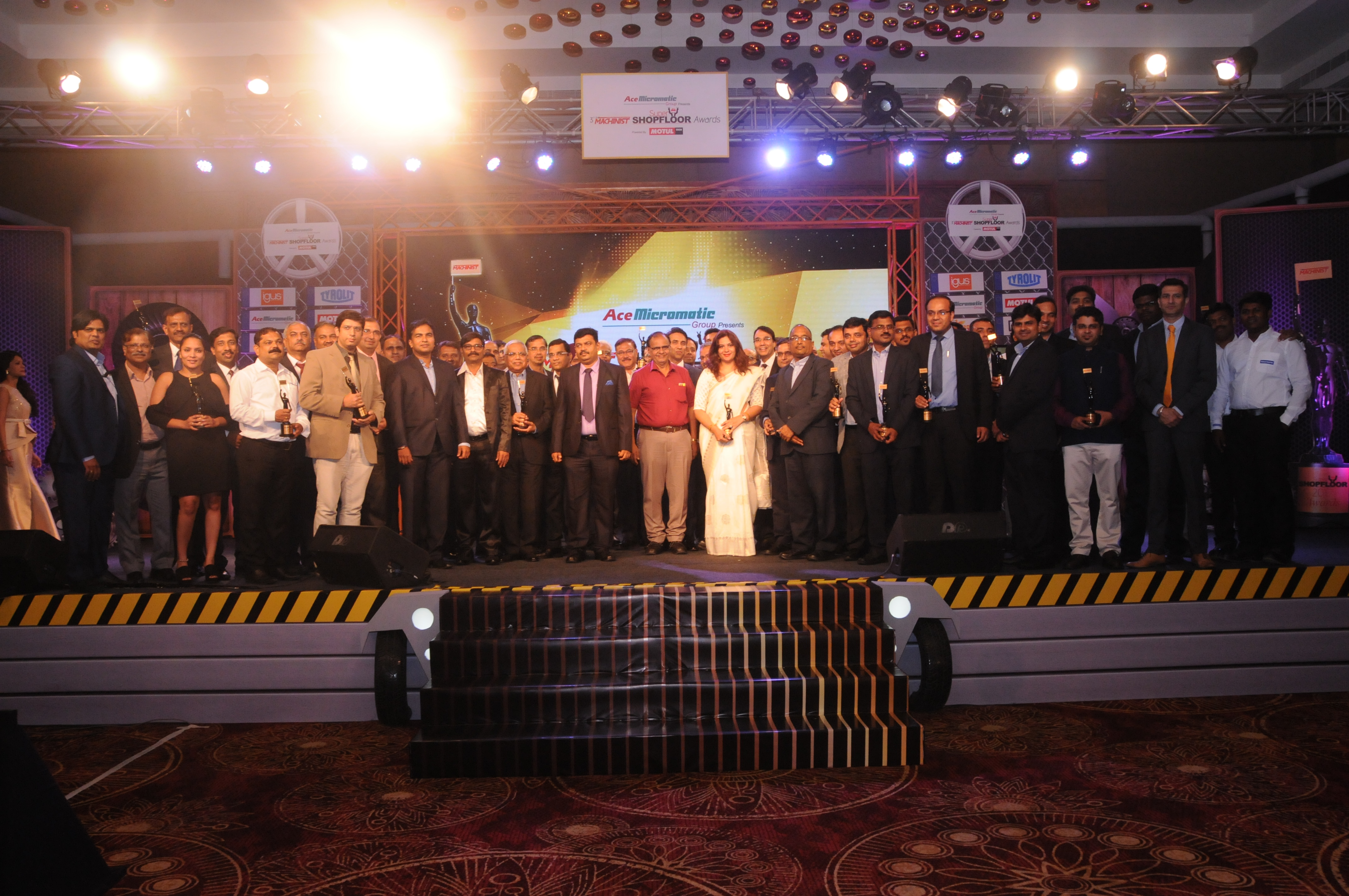 The Machie Trophy winners.
To view the photos of the event please Click here
After three glittering ceremonies held annually since 2015, The Machinist has announced the fourth edition of the Super Shopfloor Awards. In 2015, we created history by establishing an awards platform for the manufacturing industry. This gave the industry recognition for its efforts towards excellence. In 2016, we added glamour to it, by making it one and only red-carpet carpet ceremony for the manufacturing industry. Not to mention, it was also aired on the leading business channel.
In 2017, we added three new categories— Human Resources (HR), Corporate Social Responsibility (CSR) and Supply Chain. So, there are more avenues to get recognition.
For this year, the categories remain unchanged.
We are sure you have lot of award worthy developments in these areas to be shared with us.
Also, the companies that send nominations in more than three categories qualify for Super Shopfloor of the Year.
Wishing all the best!